Social Tennis - Championship Update
2021 Social Tennis Champi­on­ships
The end of summer Social Tennis competition was held on Tuesday 31st Aug 2021.
Parti­cipa­tion was very good with 7 randomly selected doubles pairs playing in a round-robin competition
Each match was 5 games in duration and very tightly fought. Everyone played their best and had a great evening which culminated with a buffet supper in the clubhouse. Congra­tula­tions to the winners Mark & Baz AND Keith & Callum : both teams winning exactly the same number of games.
Many thanks to all competitors and to Aileen who ran a tight schedule and maintained the scoring. Thanks also to those who provided the supper and helped and watched on the evening.
A great success that we plan to repeat in 2022.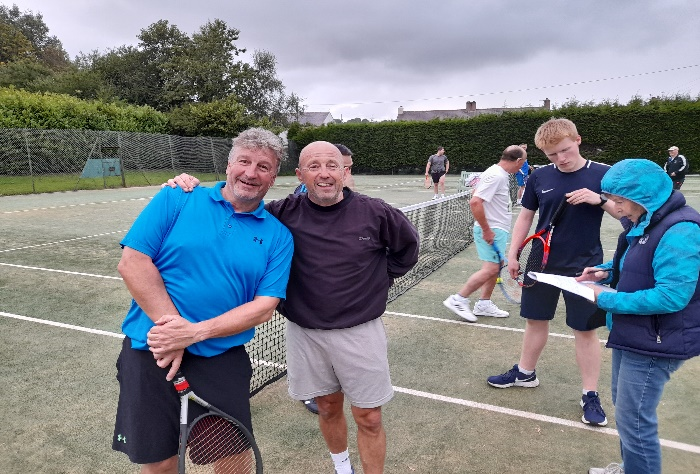 Baz and Mark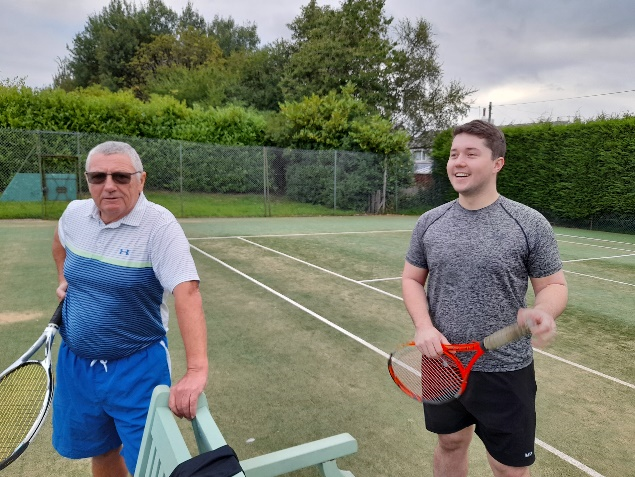 Keith and Callum